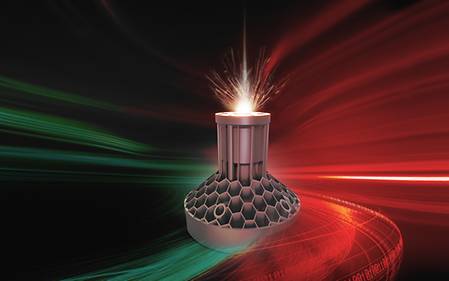 From 14th to 17th November 2017 you will experience together with DMG MORI the tremendous potential ofAdditive Manufacturing for the production of complex 3D parts, showing both powder nozzle and powder bedtechnologies on one stand.
With the LASERTEC 65 3D hybrid we will show the remarkable combination of laser deposition weldingand simultaneous 5 axis milling, for building and completing parts in one set-up. With the LASERTEC SLM series, DMG MORI adds powder bed technology to its portfolio of additive machines.
DMG MORI shows off the complete process chain of additive manufacturing with the most important additivetechnologies today. This all from a single source. During the formnext we want to show our broad range of experience for the complete building and machining of additive manufactured parts. 
We warmly invite you to our booth in hall 3, booth E 80. We look forward to meeting you in person.