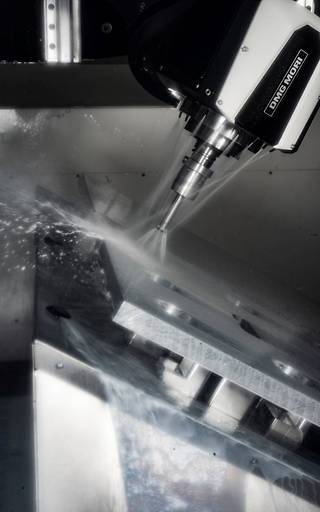 The largest independent lubricant manufacturer FUCHS PETROLUB SE and DMG MORI AG, a world-leading manufacturer of cutting machine tools, announced their technology partnership for lubricants in Europe at the EMO trade fair in Hannover in 2017.
The aim of this technology partnership is to enhance together high-performance lubricants and services for machine tool applications. It is also intended to develop new solutions for the digitization of production processes and condition monitoring of lubricants in machine tools and systems.
Safe, economical and sustainable in application
Today, a modern cutting fluid is subjected to a variety of demands. Cutting fluids for metalworking processes must be effective, economical and free from ingredients that are harmful to health and the environment. In process chains downstream of metalworking, customized cleaning agent solutions and process-compatible and reliable corrosion preventatives play a decisive role when it comes to production reliability and product quality. That's why optimally matched lubricant concepts are important – because all process steps must be taken into account. With its comprehensive range of lubricants and its many years of application experience, FUCHS understands the processes of its customers like no other lubricant manufacturer. FUCHS cutting fluids are exceptionally durable and economical in consumption. This reduces operating-, maintenance- and disposal costs.
The cooling lubrication technology must also adapt to the needs of the global industry. The global FUCHS team in more than 40 countries around the world ensures that selected products are also available to customers in the same quality in other countries around the world.